Hope Ranch owners has a private access to the beach right in their backyard! Sometimes you will even get lucky and see horses riding on the sand.
Hope Ranch is one of the rare remaining horse communities with over 25 miles of manicured horse and walking trails. Whether you ride or not, feasting your eyes on a gorgeous horse trotting up the road or galloping down the private beach alongside children surfing will surely bring you back in time
La Cumbre is a gorgeous private country club in Hope Ranch with tennis courts, a gym, pool & spa, dining rooms and a world-class golf course.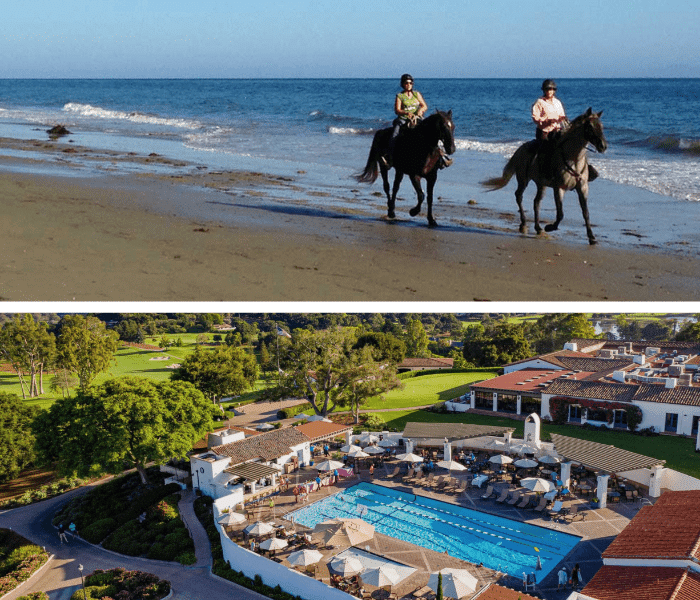 Boathouse at Hendry's Beach Right outside the ranch, there is a must-brunch spot on Hendry's Beach. The Huevos Rancheros are incredible.
Plaza Deli -One of our all time favorite deli's in Santa Barbara. This is located in the La Cumbre Plaza.
Lure Fish House – Delicious fresh and sustainable seafood
Corner Tap – Casual, local taproom service sliders, salads, homemade flatbreads & beer, wine and cocktails
Mesa Burger – A Mesa staple! We love the Hope Ranch Chicken Sandwich!
Anywhere in Santa Barbara, as Hope Ranch is only 5 miles to downtown with plenty of incredible restaurants!