About Hope Ranch Real Estate
Once dubbed "The Playground of the World," Hope Ranch is a rare one-of-a-kind enclave of which we have called home for over 20 years. Picturesque oak-filled roads wind through this Pacific hillside, each twist and turn leading to a unique view of the Pacific Ocean.
A thriving community offering something for everyone of all ages
One of the rare remaining horse communities with over 25 miles of manicured horse and walking trails
Private beach access with "surf" storage, swim dock and bathrooms.
Tennis Courts
Varying architectural styles range from traditional mid-century ranches and Mediterranean hilltop villas to luxurious ocean-front estates
Educating our clients about the nuances and neighborhoods inside the ranch is something we love to do while personally touring them through the scenic roads through the various microclimates.
Our Expertise as Hope Ranch Real Estate Agents
As the top real estate team in Hope Ranch, we love educating our clients about buying and selling in this close-knit seaside community.
Our team has been selling real estate along the southern California coast for over 30 years
In 2002 we moved to Hope Ranch from Pacific Palisades
As long-time residents and members of La Cumbre Country Club, we know the area intimately
Not only do our very discerning clientele become long-term repeat customers, but they also refer us to their friends and more importantly trust us to represent their family members. In addition, we are the realtors of choice for our peers. They, like our clients, trust us with off-market listings knowing full well that when we are called upon to find or sell a property, we will have the inside scoop. We are not only the trusted go-to agents for Hope Ranch but our reputation for fairness and confidentiality is known throughout the Santa Barbara area.
Buying or Selling – Choosing the Right Realtor
Over the last 30 years, our average buyer and seller representation has been closely split at 60% sellers/40% buyers. Most top agents represent sellers at 70-80%.
These statistics are very important when choosing an agent – you want realtors who often represent either side of the transaction as this makes finding the right home, or the right buyer, that much easier, gleaning a keen awareness of changes and nuances in home trends and market demands from both perspectives.
Because we work with buyers day-in and day-out, it is second nature to help identify the needs of a buyer during a showing of one of our listings. We are quick to identify objections and find opportunities as we personally tour our listings with prospective buyers.
We are full service listing agents and are present for every showing, unlike our competition, who many times have their assistants do the showings. Our team of photographers, stagers, repair people and landscapers make the listing transition easy.
Beyond Real Estate
Honesty, trust, and integrity:
Our buyers know that we always have their back. It's not unusual for us to try to talk them out of a purchase if we feel it is counterintuitive to what they have said they wanted.
Our sellers know we have a vast nationwide network and our diligence in vetting prospective buyers will ensure that each property is exposed and represented in the highest light both visually and professionally.
Our team of photographers, stagers and repair people make the listing transition easy. We help your buyers connect to local businesses and introduce them to the lifestyle of La Cumbre Country Club where we are members.
We answer every phone call and pre-qualify every buyer. We take time to drive buyers down to the Hope Ranch beach through its private access gates and identify the bucolic trails that meander throughout the ranch.
We are Team Scarborough. We are here to help you navigate all things in the Hope Ranch/Santa Barbara area – with unparalleled confidentiality, honesty, transparency, and communication. Oh, and we guarantee that it will be a good time so contact us!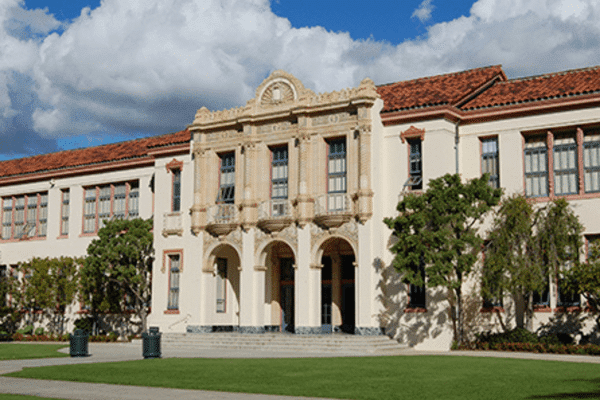 HOPE RANCH SCHOOLS
TOP RANKED PRIVATE SCHOOLS THROUGHOUT THE AREA
OUTDOOR ACTIVITIES
A FEW OF OUR FAVORITE OUTDOOR ACTIVITIES
Hope Ranch owners has a private access to the beach right in their backyard! Sometimes you will even get lucky and see horses riding on the sand.
Hope Ranch is one of the rare remaining horse communities with over 25 miles of manicured horse and walking trails. Whether you ride or not, feasting your eyes on a gorgeous horse trotting up the road or galloping down the private beach alongside children surfing will surely bring you back in time
La Cumbre is a gorgeous private country club in Hope Ranch with tennis courts, a gym, pool & spa, dining rooms and a world-class golf course.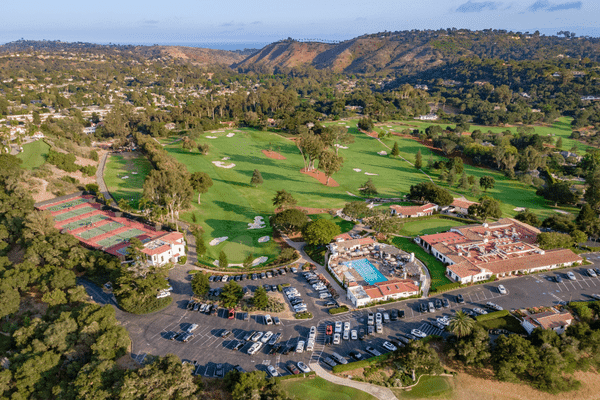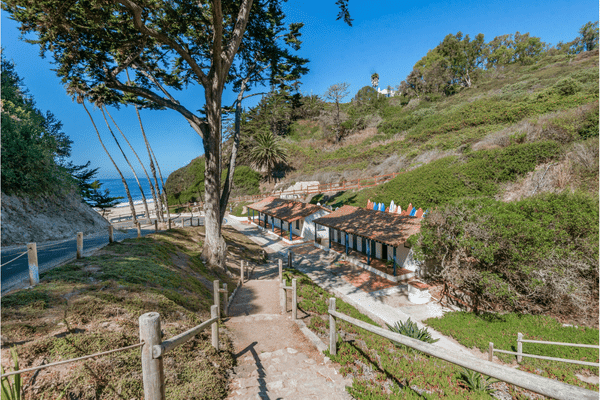 FOOD TOURS
IT WAS HARD TO CHOOSE… BUT THESE ARE A MUST
Boathouse at Hendry's Beach Right outside the ranch, there is a must-brunch spot on Hendry's Beach. The Huevos Rancheros are incredible.
Plaza Deli -One of our all time favorite deli's in Santa Barbara. This is located in the La Cumbre Plaza.
Lure Fish House – Delicious fresh and sustainable seafood
Corner Tap – Casual, local taproom service sliders, salads, homemade flatbreads & beer, wine and cocktails
Mesa Burger – A Mesa staple! We love the Hope Ranch Chicken Sandwich!
Anywhere in Santa Barbara, as Hope Ranch is only 5 miles to downtown with plenty of incredible restaurants!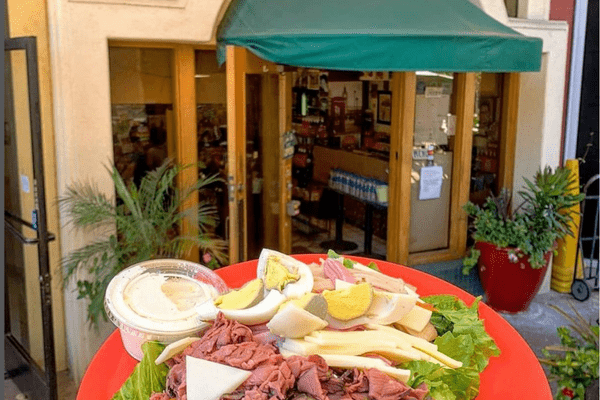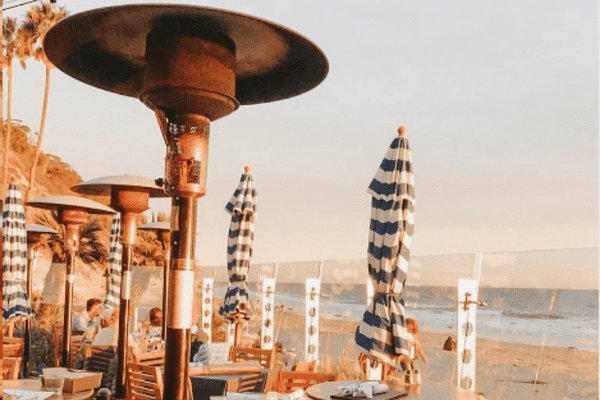 Active Hope Ranch listings