Luxury properties specialists for Berkshire Hathaway Home Services California Properties, Ann and Jim Scarborough proudly represent the most discerning buyers and sellers throughout Santa Barbara, Montecito and Hope Ranch. They have been successfully selling real estate along the California Coast for over 30 years and have been top-selling agents since 1993. This year, the dynamic team was ranked #12 in small teams for Berkshire Hathaway Nationwide.
As Estates Directors, they lead the Team Scarborough's integrated, team approach to real estate sales ensuring that every client receives an incomparable amount of personal attention, diligence and market knowledge. Their integrity, extensive knowledge and work ethic award them the consistent position of market leaders, while equally respected and adored by their peers. Persuasive negotiating skills coupled with extensive market knowledge are skillfully applied to secure deals. Their service-oriented team approach has consistently won the Top Partnership award, and earned the honor of International President's Elite their first year, and every year thereafter. 
It's no surprise that both buyers and sellers in Santa Barbara regard this husband and wife duo as real pros: their experience, intelligence, work ethic, negotiating and listening skills, and fun-loving energy have been the key ingredients to their phenomenal success.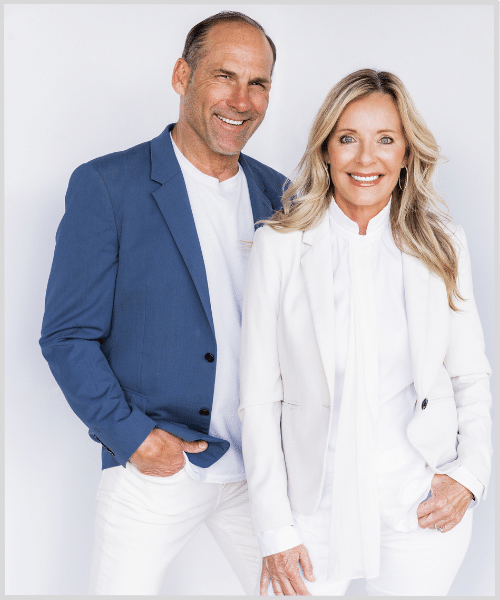 Operations Manager & Realtor Partner
Mckenzie Scarborough, Ann & Jim's daughter, joined Team Scarborough in March 2021 as the Marketing & Operations Director. Mckenzie graduated from Cal Poly in 2016 with a degree in Business and from there, jumped into the tech world at Procore for over 4 years as an Account Manager and then as a Quality Assurance Engineer. Her background in not only business, but all things tech-y has been a huge asset to Team Scarborough!
Besides working on marketing campaigns, arranging showings and appointments and organizing Team Scarborough's book of business, Mckenzie enjoys spending time with her husband and miniature dachsund in beautiful Santa Barbara!
Mckenzie Scarborough
cal DRE # 02165838
805.252-4991 mobile
mckenzie@teamscarborough.com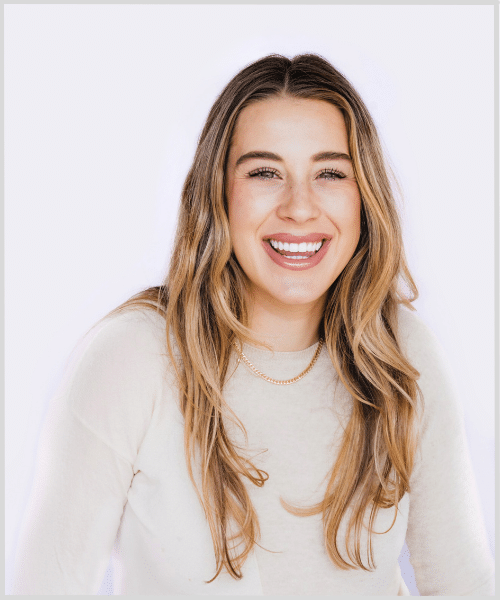 Andrea brings with her over 15 years of luxury hospitality, sales and strategic marketing experience. Andrea's love of luxury real estate comes from her ability to connect with peers, clients and community to bring the right person and the right place together. Involved in over 100 luxury real estate transactions, she has an acute understanding of our market, a genuine desire to nurture clients throughout the complexities of the listing and buying process, and consistently provides the highest level of dedication, advocacy and service to meet and exceed client goals. 
Andrea is a 4th generation San Franciscan, and was raised on the California Coast of Marin County. She relocated to Santa Barbara in 2019 with her husband and two children, and lives on the Mesa. When she's not working you can find her down at the beach chasing her kids, pup and waves, or out paddling in the sun.
Andrea O'Loughlin
cal DRE # 02165956
415.716.5436 mobile
andrea@teamscarborough.com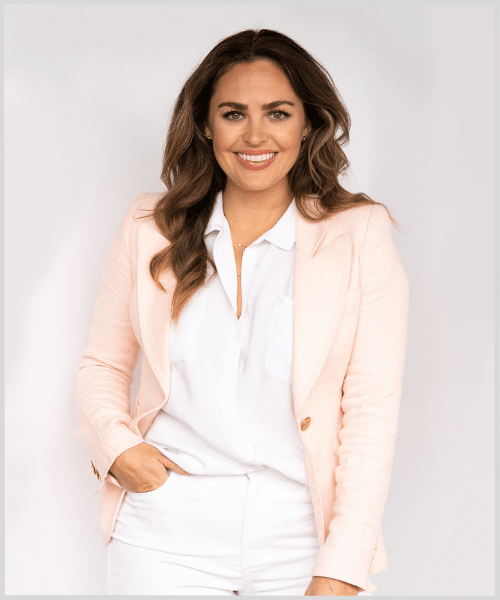 Angie joined Team Scarborough in January 2023 as a Realtor Partner. She has been successfully selling real estate in Montecito and Santa Barbara for over 7 years. Born and raised in Houston, Texas, Angie was executive assistant and operations coordinator for a successful investment banking firm and well respected by her clients and peers. She also had her own personal assisting business for 7 years before relocating to Santa Barbara.
Angie is repeatedly honored to be the face sellers choose to represent their most valuable asset. Whether working with new clients, first time buyers or those she has worked with, Angie is always their trusted advisor and skilled confidant throughout the entire buying process.
Angie Guiberteau
cal DRE # 02040148
805.699.1149 mobile