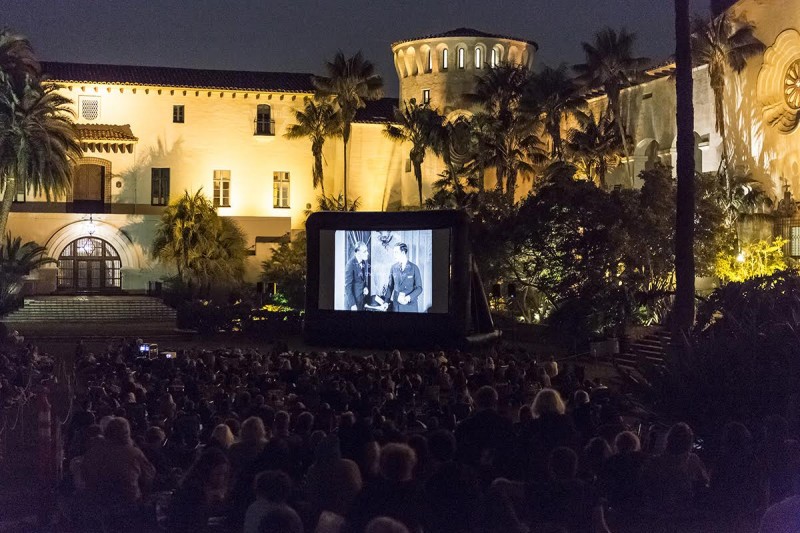 2017's FREE summer film series will feature seven James Bond classics. Every Friday evening at 8:30pm under the stars bring blankets or a low beach chair, pack up a picnic dinner and your friends and family, and come celebrate summer and great cinema at the beautiful Santa Barbara Courthouse Sunken Garden!
July 7th – August 25th at 8:30pm (excluding Aug 4)
Filmgoers may start setting up at noon on the day of the Courthouse screenings.
Dr. No | Friday July 7
British superspy agent James Bond (Sean Connery), codename 007, is sent to the Caribbean to investigate the death of a fellow British operative. Bond is forced to confront the villainous scientist Dr. No (Joseph Wiseman), with the help of seashell peddler Honey Ryder (Ursula Andress) and a CIA agent (Jack Lord). Establishing the franchise's definitive humor, action, escapes and thrills, Dr. No introduced the world to one of the most enduring figures of Western cinema: Bond, James Bond. (1962, 110 min.)
From Russia with Love | July 14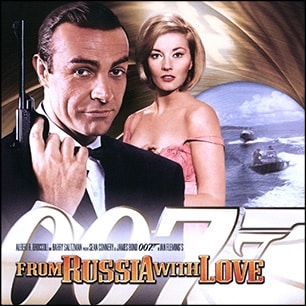 In this razor-sharp Cold War thriller, James Bond (Sean Connery) willingly falls into an assassination ploy in order to retrieve a stolen Soviet encryption device. Bond takes on the evil secret crime organization SPECTRE and a devious former KGB agent, Rosa Kleb (Lotte Lenya). To escape with his life, Bond must rely on his wits in a series of deadly encounters with the enemy, including a battle royal on the Orient Express with the cunning assassin Red Grant (Robert Shaw). With its nearly-plausible plot and electrifying action scenes, this gritty Bond film was a sensation with audiences worldwide. Sean Connery ranks the film as his favorite, as does his latest successor, Daniel Craig. (1963, 115 min.)
Goldfinger | July 21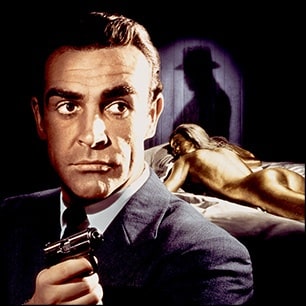 Arguably the quintessential Bond film, this landmark in the series finds 007 face to face with one of the most notorious villains of all time whose devious scheme is to obliterate the world's economy. Bond (Sean Connery) must outwit and outgun the powerful tycoon Auric Goldfinger (Gert Fröbe), a petty plutocrat who cheats at cards and is a contender for having the most famous evil dialogue ever in a Bond film. Featuring Pussy Galore (Honor Blackman), the Bond girl with the most improbable name in the series, and Oddjob (Harold Sakata), the unforgettable henchman with a lethal-rimmed bowler hat. (1964, 110 min.)
You Only Live Twice | July 28
When James Bond (Sean Connery) and the Japanese secret service ninja force uncover a sinister global conspiracy, they must stop the culprit of a series of space hijackings before nuclear war breaks out. In this epic film, 007 faces off with the archetypal supervillain Ernst Stavro Blofeld (Donald Pleasence), most often seen petting his Persian cat. With a screenplay by Roald Dahl (yes, that Roald Dahl), the film features space travel, ninja assassins and a pool of deadly piranhas. With its unprecedented extravagance, clever one-liners and straight-faced camp, the film makes for lively and unpredictable fun. (1967, 117 min.)
The Spy Who Loved Me | August 11
British and Russian nuclear submarines go missing, leading superspy James Bond (Roger Moore) to team up with his alluring Soviet counterpart Major Anya Amasova (Barbara Bach) to battle a megalomaniac shipping magnate Karl Stromberg (Curt Jurgens) intent on destroying New York City and creating an undersea kingdom. Bond's globe-trotting assignment has him skiing off cliffs, driving a car deep underwater and battling Jaws (Richard Kiel), a seven-foot giant with terrifying steel teeth. Featuring sleek style, menacing villains and sly wit, this film begins with one of the most iconic opening scenes of all time. (1977, 125 min.)
GoldenEye | August 18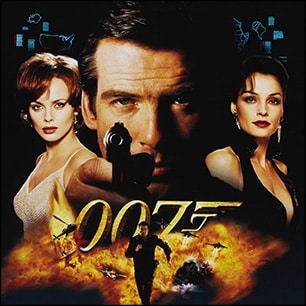 When a powerful satellite system falls into the hands of an ally-turned-enemy, only James Bond can save the world from an awesome space weapon that could destroy the earth in one pulse. 007 (Pierce Brosnan) is up against an enemy who anticipates his every move, former agent 006 (Alec Trevelyan), a mastermind motivated by years of simmering hatred. Bond also squares off against Xenia Onatopp (Famke Janssen), an assassin who uses pleasure as her ultimate weapon. Of special note, Bond's supervisor, M, is portrayed by a woman (Judi Dench) for the first time. GoldenEye modernizes the franchise from its characters to its gadgets and boasts a heart-stopping opening scene and one of the best finales of the series. (1995, 130 min.)
Skyfall | August 25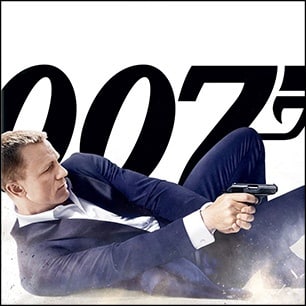 When James Bond's latest assignment goes terribly wrong, it leads to a calamitous turn of events: Undercover agents around the world are exposed and 007 must take to the shadows to track down and destroy the threat, no matter how personal the cost. Former agent Raoul Silva (Javier Bardem), a cerebral criminal mastermind, has stolen the identities of every MI6 agent in a revenge plot against MI6 boss M (Judi Dench). Bond (Daniel Craig) investigates in a case that takes him to some of the world's most exotic corners – Shanghai, Macau, Glencoe. Expertly directed by Sam Mendes and featuring an Academy Award-winning theme song sung by Adele, Skyfall is a smart, sexy and riveting thriller. (2012, 143 min.)