For the first time in over 130 years the historic Bates Ranch Family Estate has been offered for sale. The 5 en-suite bedroom, 6 bathroom main house features wood burning fireplaces, high beam ceilings, library and many original finishes throughout. A 3 bedroom, 2 bathroom refinished guest house sits at the back of the property offering gorgeous views of the Beautiful Santa Babrara mountains. Situated on 3 lush acres of surrounding gardens, fruit trees, ponds and a private courtyard. With 360˚ views of the Los Padres National Forrest and Pacific ocean overlooking the famed Rincon Point, this special property is rich with history. Currently listed by Santa Barbara Brokers, Inc.
DETAILS
8316 Bates Road
Carpinteria, CA 93013
Offered at $5,290,000
5 Bedroom  |  6 Bathroom  |  5,000 sq. ft.  |  3 acres
For additional details, please click here.
For Further information about this home please contact Team Scarborough: team@teamscarborough.com or call/text [ai_phone href="1.805.331.1465″ extension="08″] (805)331-1465[/ai_phone]

HISTORY
Courtesy of batesranchhouse.com
In 1882, Dr. Charles Bell Bates purchased a portion of an original Spanish land grant totaling 1,200 acres, including half of Rincon Point. Dr. Bates was one of the first doctors to practice medicine in Santa Barbara, making house calls on a unicycle. His son, Robert W. Bates was a volunteer ambulance driver in WWI, working along side Ernest Hemingway. Unfortunately, he was wounded during the war – but his luck took a turn for the better when his nurse in Paris became his future wife. Having spent years along the French Riviera, the newly married Mrs. Bates was very impressed and excited about a future at Rincon!
Together in 1928 they built the Bates Ranch House of handmade adobe bricks with large rooms and plenty of light. The house surrounds a sheltered inner courtyard with mountain views. Robert W. Bates developed the ranch with beans, lemons, avocados, flowers and other crops. He planted large eucalyptus trees lining the roads. Initially, before Lake Casitas water was available, he hand carried buckets of water to keep the trees alive.
During World War II, the Army installed military barracks adjacent to the Bates Ranch House. Soldiers observed and monitored the Southern California Coast at Rincon Point for Japanese invasion ships. At this same time, close friends of the Bates family were forced to relocate because of their nationality. Robert W. Bates took over the running of The Ota Farm to ensure its safety until the owners were able to return.
While rebuilding their livelihood and farm, the Ota's very generously presented the Bates Family with a most impressive stone lantern. Mrs. Bates gradually created a Japanese Garden to suitably showcase such a treasure.
During this decade, a well renowned artist, Richard S. Meryman, painted these two oil paintings of Rincon Point. (1938) He completed these canvases in a studio designed especially for him and still standing on the property today.
Today the Bates Ranch House continues to be a cherished family home surrounded by three acres of beautiful gardens. In front of the house a huge lawn over looks Rincon Point and expansive views of Santa Barbara and Ventura coastlines. Bates road exit on 101 was named after Robert.W. Bates. The Bates family now invites you to share your happy memories here in this lovely setting!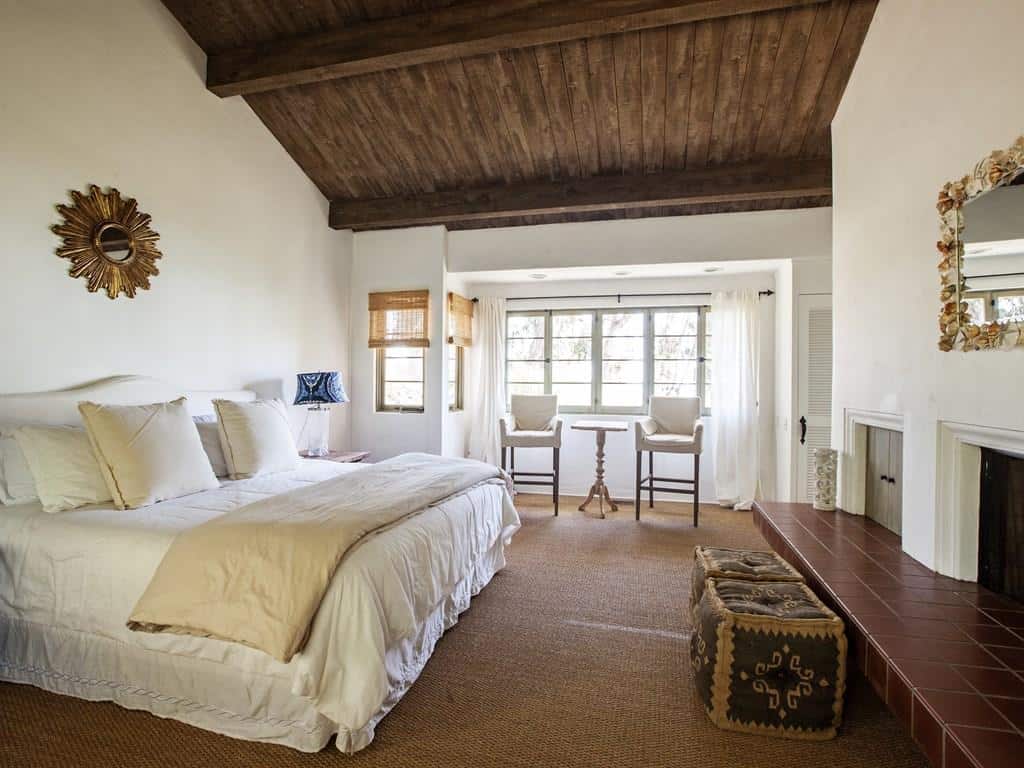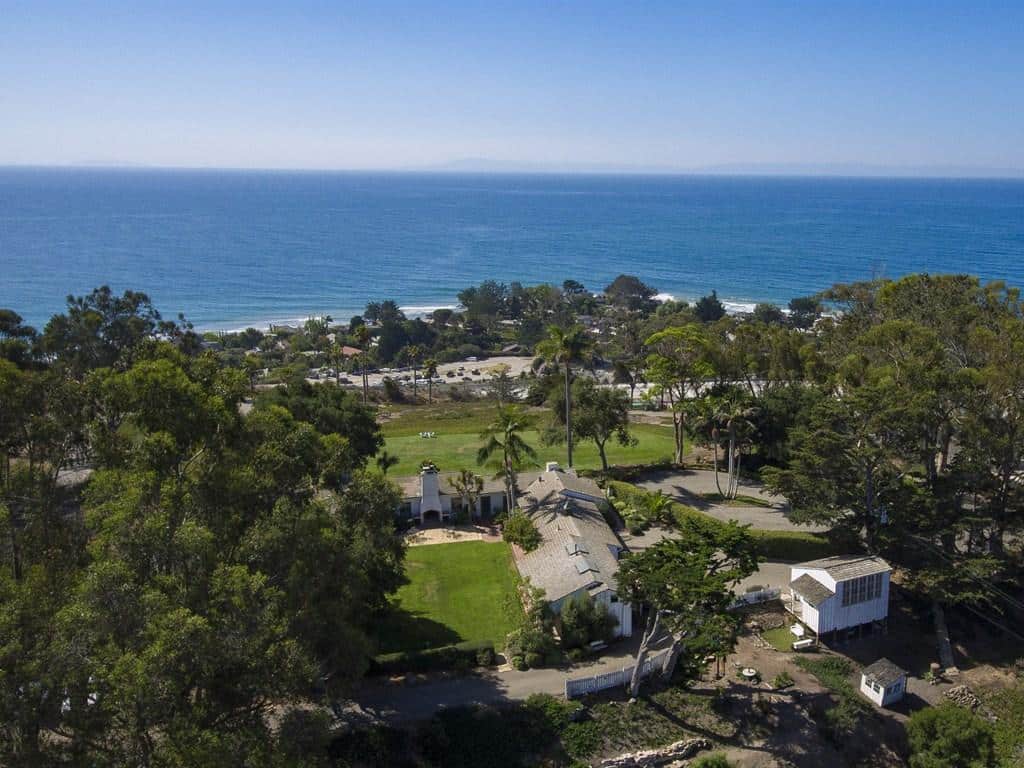 For Further information about this home please contact Team Scarborough: team@teamscarborough.com or call/text [ai_phone href="1.805.331.1465″ extension="08″] (805)331-1465[/ai_phone]