It's Memorial Day weekend! Get your tennies on and enjoy the great outdoors while taking in some of Santa Barbara's most beloved traditions.
Get Your Chalk On!
iMadonnari – Italian Street Painting Festival
Photo Credit: iMadonnari.com/PhotoTours
Festival hours are 10-6 daily. Admission is free.
Madonnari, or street painters, transform the Santa Barbara Mission using pastels on pavement to create 150 vibrant and colorful, large scale images.Santa Barbara is the first to bring this romantic festival to the western hemisphere from its sister festival in Grazie di Curtatone, Italy. The festival benefits the Children's Creative Project, a nonprofit arts education program of the Santa Barbara County Education Office. The Project serves 50,000 children in more than 100 schools with visual and performing arts workshops and performances throughout Santa Barbara and San Luis Obispo counties.
Location: 2201 Laguna St, Santa Barbara, CA 93105
Giddy-Up!
Polo at the Santa Barbara Polo & Racquet Club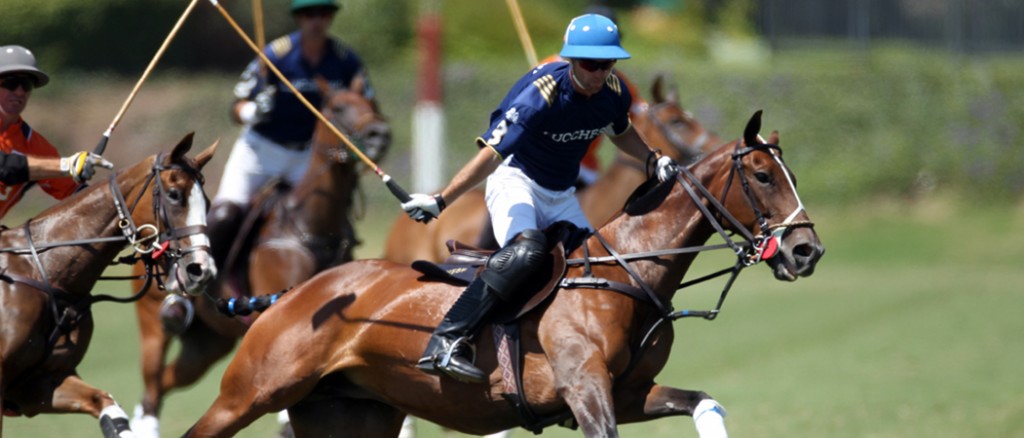 Photo by Santa Barbara Polo and Racquet Club
Sunday, May 28th 2:30pm – 5:30pm
Nestled between the Santa Ynez Mountain foothills and the Pacific Ocean, the Santa Barbara Polo & Racquet Club is the premier destination for summer polo. Players and Patrons from all across the globe call Santa Barbara their home for the summer, bringing world class polo to the Southern California coast. Spectators gather for matches on Friday and Sunday afternoons from mid-April to October. Polo matches are open to the public with a wide range of hospitality and guest seating. All are welcome to join for an exciting afternoon of heart pumping action.
Location: 3300 Via Real, Carpinteria, CA 93013
Cute as a Bug's Ear!
Bugs Outside the Box

May 27, 2017 – September 10, 2017
The Santa Barbara Museum of Natural History is crawling with excitement as it presents its newest exhibit, Bugs… Outside the Box. Now is your chance to examine all the intricacies of the insect world…without a microscope! From beetles to butterflies, the exhibition features a literal army of giant bug sculptures with one aim in mind – shining a light on museum collections, taxonomy, and the power of magnification. Come experience where science and art collide!
Location: 2559 Puesta Del Sol, Santa Barbara, CA 93105
Fallen but not Forgotten…
Memorial Day Celebration Ceremony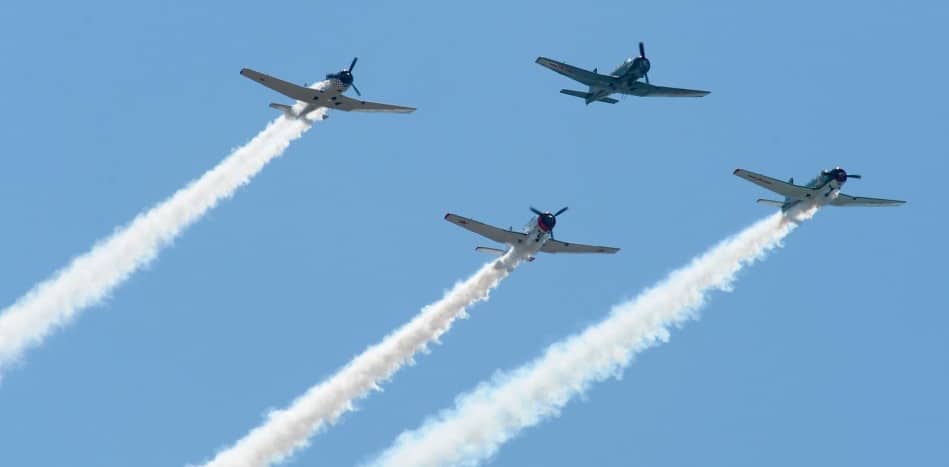 Photos by Michael Coons/Acorn Newspapers
Monday, May 29, 2017 at the Santa Barbara Cemetery, 10 am – 11:15 am, FREE
This Memorial Day, join the Pierre Claeyssens Veterans Foundation (PCVF) at the Santa Barbara Cemetery as we remember those who gave the greatest sacrifice for our country. The ceremony will include a patriotic program featuring the Santa Barbara Choral Society, bagpipers, and speeches from Congressman Salud Carbajal and featured guest, Captain Charlie Plumb.
Code named "Plumber," Charlie Plumb flew 74 successful combat missions over North Vietnam and made more than 100 carrier landings. On his 75th mission, just five days before the end of his tour, Plumb was shot down over Hanoi, taken prisoner, tortured, and spent the next 2,103 days as a prisoner of war. His story is a testament to the strength of the human spirit.
The ceremony will culminate with a flyover of vintage war birds doing two passes – the final one being "The Missing Man." The ceremony will also acknowledge the Cemetery's 150-year anniversary.
Seating areas and free parking will be provided.
Please plan to arrive before 9:45 a.m. as program will begin promptly at 10 a.m.
Location: Santa Barbara Cemetery, 901 Channel Drive
Santa Barbara, CA 93108
Happiness is a Soulful Hike!
Santa Barbara Day Hikes
Saddle Rock Trail, Montecito, CA
Santa Barbara has some of the best hiking anywhere, and lots of it! This east-west range is part of Los Padres National Forest and forms a beautiful green backdrop for Santa Barbara. Many great trails run through these mountains, visiting quiet canyons, gushing waterfalls, and tranquil overlooks with stunning ocean views. There are trails for everyone including many day hikes for beginners, children and pets!
The trails are free, so start exploring!